hints
13 Everyday Uses for Almond Butter
All-natural almond butter is an excellent alternative to peanut butter for many reasons.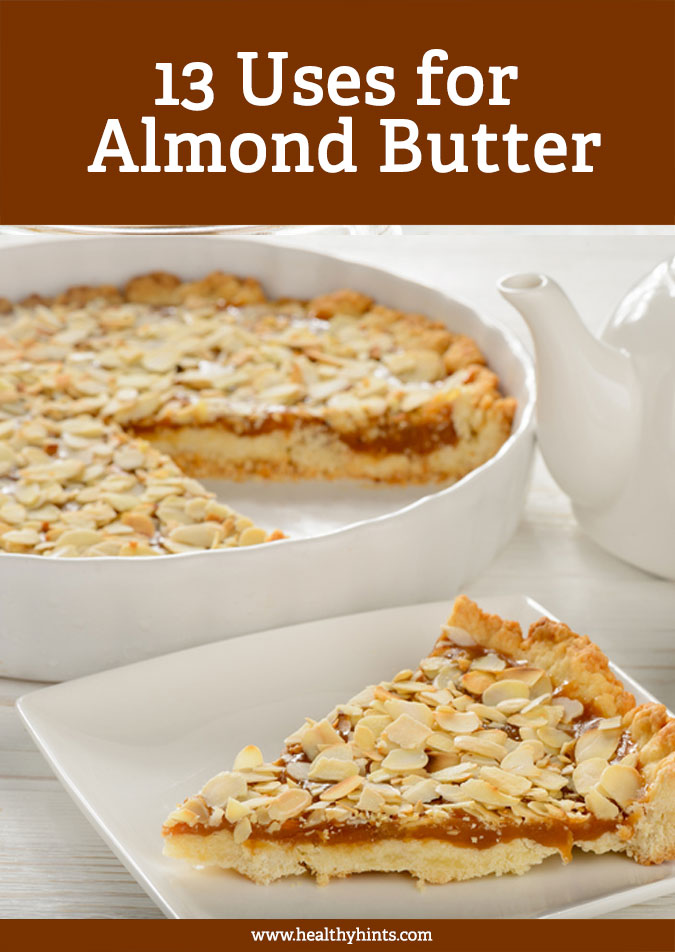 The rich, dark brown butter has a delightfully nutty taste and smooth, velvety texture. Dip a spoon in a jar of almond butter for a quick snack, or use it in a variety of dishes to enhance their flavor.
What's In Your Jar of Almond Butter?
A jar of almond butter is packed with important vitamins and minerals such as Vitamin E and magnesium, both of which are vital for your health.
Healthy Fats
Natural, unsweetened almond butter is also a source of healthy polyunsaturated and monounsaturated fats.
Two tablespoons (32g) of Thrive Market Organic Creamy Almond Butter contains 135 calories from monounsaturated and polyunsaturated fat. (1)
Healthy fats are a clean source of energy that digest slowly, giving you a steady release of energy throughout the day. The plant phytosterols found in almonds have powerful antioxidant properties that reduce inflammation and prevent free radical damage. (2)
Plant-Based Protein
Almond butter contains plant-based protein, which assists the body in cell turnover and tissue regeneration. If you are active, protein helps facilitate muscle recovery and growth. At 7 grams per serving, almond butter can count towards your total daily intake of protein. (3)
As an added bonus, it is suitable for both vegans and vegetarians due to having only organic roasted almonds as the main ingredient.
Other nut butters may contain flavorings, added sugars, fillers and preservatives which not only change the calorie content, but may have a negative impact on the beneficial effects it will have on the body.
Low Glycemic Carbohydrates
Many foods now contain at least one form of refined or unnatural sugar, with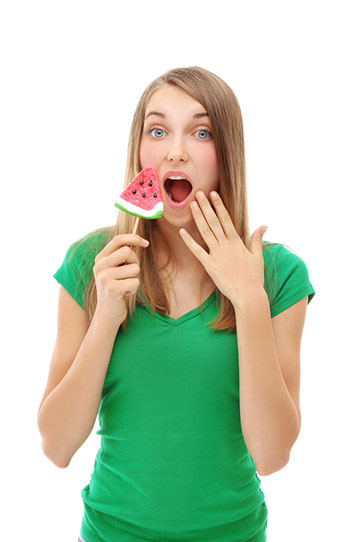 high fructose corn syrup among the worst of them.
Fortunately, the Thrive Market brand of Organic Almond Butter only contains low glycemic carbohydrates that do not cause the unwanted side effects of refined sugars. It is also gluten-free, making it a good option for those with gluten sensitivity or intolerance.
In fact, it is assimilated into the bloodstream at a steady pace due to the fat content of almond butter, and will not cause a rise in blood sugar due to the presence of dietary fiber, which slows down digestion.
13 Uses for Almond Butter
The distinctive creamy and nutty flavor of almond butter can be combined with so many other ingredients to create healthy, nutritious recipes. Here are 15 ideas on how to add almond butter into your diet and reap the health rewards of this superfood.
1. Use it as a spread.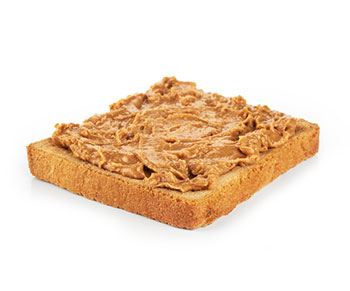 Perhaps the simplest and most straightforward way to use almond butter is as a spread. A healthier alternative to peanut butter, almond butter contains roughly the same amount of calories per 2 tablespoons (32g), but it contains more healthy fats compared to peanut butter.
For a gluten-free snack, spread your almond butter on banana slices, or top a baked potato with a drizzle of almond butter. If you are not sensitive to gluten, almond butter goes well with whole-grain toast and some all-natural jam.
Complemented with complex carbohydrates and other forms of protein, almond butter can serve as a snack or even a complete meal.
2. Make almond butter cups.
Are you a fan of peanut butter cups? If so, almond butter can be swapped in for peanut butter. Since it contains similar fat content per serving, it will not affect the texture of the peanut butter cup.
Simply melt some vegan chocolate chips on coconut oil and line small cupcake liners with a thin layer of chocolate. Freeze until solid and add a spoonful of almond butter on top of the chocolate layer. Top with another thin layer of chocolate and chill until all the layers are solid.
Dark chocolate and almond butter contain antioxidants which help prevent and fight free radical damage in the body, preventing a host of diseases such as cancer, chronic inflammation, and heart disease. (4)
3. Add a tablespoon of almond butter to your morning smoothie.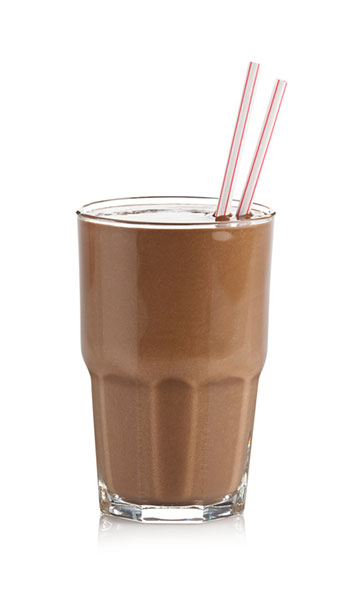 Mornings can be hectic for some, but that should not be an excuse to skip breakfast. According to studies, skipping breakfast can lead to extreme hunger pangs that could result in overeating.
If you have a hard time making sensible food choices when hungry, it's important to manage your appetite with smaller, frequent feedings. A smoothie is a great way to tide yourself over until the next meal without breaking the calorie bank.
Simply make your smoothie as usual and add a tablespoon of almond butter before blending. A great base recipe would be: 2-3 cups of organic greens, 1 cup of frozen fruit (berries work great), and 1 tablespoon of almond butter. Blend and enjoy!
3. Use almond butter as salad dressing.
If other people use pint nuts, peanuts, cashews and walnuts in their salads, why can't you use almond butter?
That's right, just a hint of almond butter mixed into your dressing will give it that nutty kick without adding too many calories. A 100-calorie serving of almond butter is plenty, and will add flavor to any dish.
A good Asian style dressing that incorporates almond butter would be: 2 tablespoons of soy sauce, 1 chopped chili, 1/3 inch chopped ginger, juice of one lime, and some pepper. Mix in your almond butter and dress your salad right before serving.
4. Add almond butter to your pancake or waffle batter before cooking.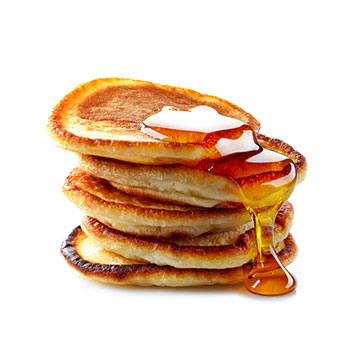 Mix up two large eggs with some coconut oil, coconut flour and almond flour for a Paleo pancake breakfast.
Add two tablespoons into your pancake or waffle mix for some extra flavor and nutrients, not to mention the added moisture will keep it soft and fluffy. Coconut flour is tricky to cook with as it requires a lot of moisture and fat, which is why almond butter is a perfect complement to it.
For best results, warm your almond butter in the microwave for a few seconds to make it a little runny. This will help you mix it into the batter.
5. Make hummus with almond butter.
Are you a fan of hummus? Vegans and vegetarians especially are quite fond of hummus because of its nutritional profile and simplicity. Replace the tahini with some almond butter for a unique nutty taste. You could also do half tahini and half almond butter if you prefer.
6. Make energy bites using almond butter as your base.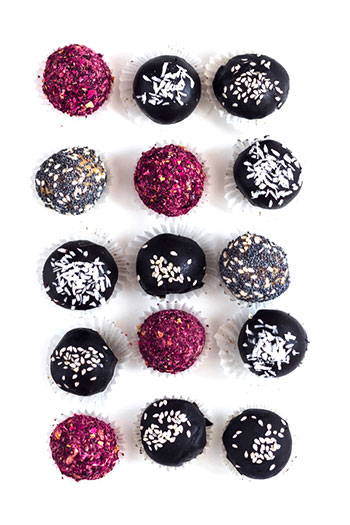 To make any sort of energy bar, block or ball, you will need a sticky base that you can incorporate your other dry ingredients into.
Some people use peanut butter because it's very inexpensive, but that's because cheap peanut butter products often use conventional peanuts. Organic peanuts on the other hand, are more expensive because it costs more to grow peanuts naturally. If you must use peanut butter, use organic, all-natural peanut butter.
For practically the same price, you can use almond butter. Mix in 1 scoop of whey protein, 2 tablespoons of unsweetened cocoa powder, 2 tablespoons of almond butter and 3 drops of vanilla essence. Form into bars, blocks or balls and roll in unsweetened cocoa powder, goji berry powder, or desiccated coconut.
These little snacks are great to have in between meals, or as a small pick-me-up when you feel the midday fatigue set in.
7. Bake the ultimate almond chocolate chip cookie.
Who can resist warm, freshly baked chocolate chip cookies, right? Not all cookie recipes are loaded with sugar and trans-fat, so you can have these cookies with zero guilt.
Simply mix together 2 large eggs, ¼ cup almond milk, 7 cups almond flour, 4 teaspoons of baking powder, 2 teaspoons of vanilla extract, 2 cups of almond butter, and 100 grams of chocolate pieces for the chips. Bake for 10-12 minutes at 350 degrees Fahrenheit.
8. Explore Asian cuisine with almond butter.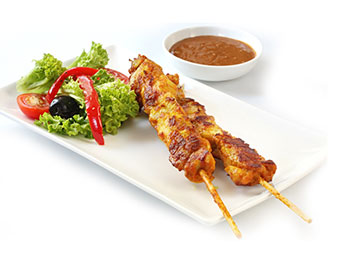 Peanut butter is used as an ingredient in Thai dishes such as satay chicken and sauces for noodle dishes. Choose your favorite Thai recipe and swap out the peanut butter for almond butter.
The almond butter doesn't overpower the taste buds like peanut butter. Instead, it amplifies and enhances the flavors and aromas of the other ingredients without compromising taste or texture. (4)
9. Drizzle almond butter onto fresh fruit for a sweet treat.
Almond butter goes well with everything, even fruit. For a flavor-filled fruit dessert, chop up some peaches, pears, and figs.
Heat up half a cup of almond butter in a saucepan with a few pieces of dark chocolate. Pour the chocolate-almond sauce over your chopped fresh fruit and serve with light whipped cream.
10. Make almond fudge brownies.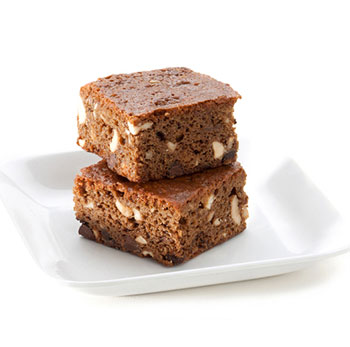 Brownies are a decadent dessert that not many would associate with a healthy diet, but really, the key to making any dessert less sinful is in substitution of ingredients. When you can, replace unhealthy ingredients with healthier alternatives such as almond butter.
For almond fudge brownies, simply combine ¼ cup butter, ¼ cup almond butter (warmed), 1 cup white sugar, 2 eggs, 2 tablespoons crushed almonds, 1 teaspoon vanilla extract, 1/3 cup unsweetened cocoa powder, ½ cup all-purpose flour, ¼ teaspoon salt, ¼ teaspoon baking powder.
Combine wet ingredients first in one bowl, and combine the dry ingredients in another bowl. Mix well. Pour into an 8-inch baking pan and bake at 350 degrees Fahrenheit for 24 minutes.
11. Power up your morning oats.
If your morning oatmeal could use a kick, add a tablespoon or two of almond butter. It gives the oatmeal a creamy texture and nutty taste, while making your regular oats even more filling and satiating.
This is one of the best breakfast ideas you can make if you're trying to cut down on your calorie intake, since oatmeal and almond butter together will take quite a while to digest, leaving you feeling fuller, longer. Top with some fresh fruit to curb that sweet tooth.
12. Put almond butter instead of chocolate in your s'mores
S'mores—everyone's favorite camping snack. Make your s'mores as usual, but add a drizzle of almond butter on top, between the marshmallow and graham cracker instead of your usual chocolate. The almond butter is a healthier substitute to chocolate, but is just as decadent.
13. Make almond butter overnight oats
Sooner or later, you will reach the end of your almond butter jar. Instead of throwing it out, put some warm oats in there to soak up what's left of the almond butter. Leave to chill overnight, and you'll get a creamy, dessert-like breakfast the next day. Top with some fresh fruit, desiccated coconut, and you're good to go.
Conclusion
There are so many ways to incorporate almond butter into your diet. Just make sure to use organic almond butter to ensure that you are getting high quality ingredients without the harmful fillers, pesticides, or stabilizers.
Stay mindful of your calorie intake, and don't be afraid to be a little more creative in the kitchen. Your mind and body will thank you.