hints
Coconut Oil, Plus… The 5 Best Overall Oils for Your Hair
If you haven't heard yet, coconut oil is not only a superfood, it is also a super-beauty product. This nutritious, tropical oil has received a lot of attention for its impressive health benefits, as it is packed full of medium chain triglycerides and has a high smoke point, so is great in cooking. This might come as no surprise to you, but did you know coconut oil can also be incredibly beneficial for your hair?
Check out our article here on 10 Evidence Based Benefits of Coconut Oil For Your Hair. Let's do a quick review of the highlights, and then also take a look at other oils that are great for hair use, and how they compare to coconut oil.
Coconut Oil Benefits for Your Hair
Before getting into a side by side comparison, let's review why coconut oil is so great for your hair. If you're thinking that coconut oil seems like a miracle cure for just about everything, you're right.
Again, check out our article here for more details of why coconut oil makes the best hair oil, but now let's move on to other oils that can work well as part of your hair care regimen.
Top 5 Oils to Use in Your Hair (Other Than Coconut Oil)
1. Argan Oil
Argan oil has been used for many years and is probably the most popular hair oil on the market. This oil comes from the nut of the argan tree, and is also referred to as Moroccan oil. This oil is a bit lighter than coconut oil so sometimes works better for people with very fine hair, as it is less likely to leave it feeling greasy (5). Argan oil smells delicious and works well to protect your hair from heat while also managing frizziness. It's not cheap, but the good news is you only need a few drops per day, and it can be used in wet or dry hair.
Opt for a 100% pure argan oil brand, as many have added ingredients which make the product less effective and could leave your hair feeling heavier or greasier.
2. Olive Oil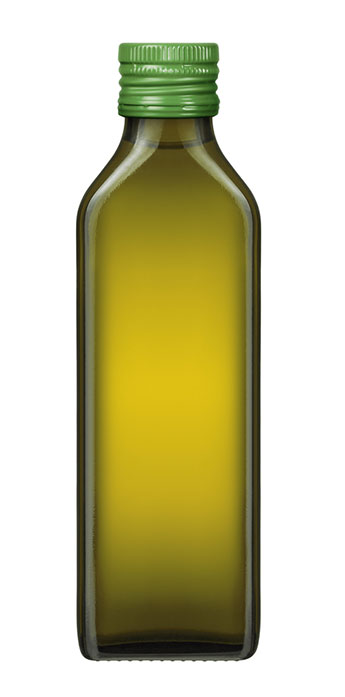 Olive oil is a nice option because you probably already have it right in your kitchen. It is a heavier oil than argan oil and could leave your hair a bit greasier, but it's definitely worth trying. Olive oil works extremely well for protecting and coating the hair shaft and working as a heat protectant. This easy-to-find oil also helps to repair split ends, moisturize and prevent hair loss (6).
To best use olive oil for your hair, try it as a hair mask once or twice per week (depending on how damaged/dry your hair is). Using 1-2 tablespoons (depending on how much hair you have), massage olive oil through damp or dry hair, and wrap in a towel or shower cap. Allow the oil to sit for about an hour, and rinse. Be careful getting out of the shower or tub, as the oil could leave the floor extra slippery.
3. Jojoba Oil
Jojoba oil comes from a plant that is native to northern Mexico and parts of southern California and Arizona. Studies show that jojoba oil works very effectively in skin treatments, particularly as an anti-inflammatory agent that can support infections, wound healing and skin aging (7). Jojoba oil for hair also has many benefits, especially that it can penetrate the hair shaft similarly to coconut oil, making it great for use a moisturizer. It also works well to combat a dry scalp and dandruff.
To use jojoba oil for your hair, apply it to your hair and scalp about 30 minutes before washing. This works to protect your hair from damage that occurs while wet, and leaves your hair shinier and less brittle. You can also simply add a couple of drops to your conditioner, or apply a bit to the ends of your hair after a wash.
4. Castor Oil
Castor oil has long been studied and used for its powerful laxative effects, but we are now learning that it can be useful for hair growth and regeneration. More studies are needed, but castor oil is rich in vitamin E, proteins and various minerals that can all support hair growth and regeneration. It is thought to help control hair loss, fight scalp infections and deep condition your hair (8).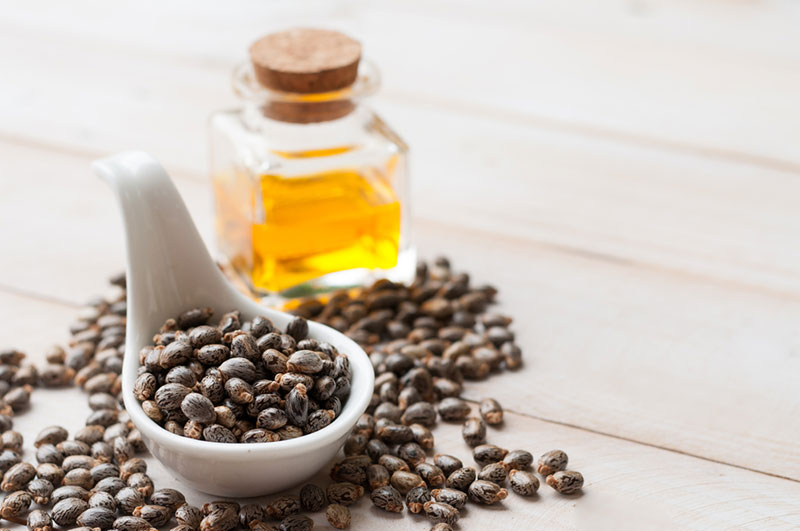 This oil is very thick, so you might want to mix several drops with another oil, such as olive or coconut. Use it as a once/week scalp and hair treatment by massaging it in and leaving it on overnight, with a shower cap. Rinse out in the morning.
5. Coconut Oil
Last but certainly not least, coconut oil really does top the list of the best oils to use in your hair. Due to its powerful anti-fungal and anti-bacterial effects, coconut oil works well to relieve dryness and treat dandruff. It also protects the hair from damage due to environmental factors such as heat, wind and cold. In fact, studies show that coconut oil has a UV protective factor of about 8, so it can be used as a sunscreen, as well (9).
As great as coconut is for your hair, too much use could result in a build-up that leaves your hair greasy and dull, so be sure to use it in moderation. This could take some experimentation, as using it once per week might be plenty for some, while others can use it more often. Also, consider using coconut oil in different ways in order to reap the maximum benefits of this superior hair oil.
So, Which Should I Choose?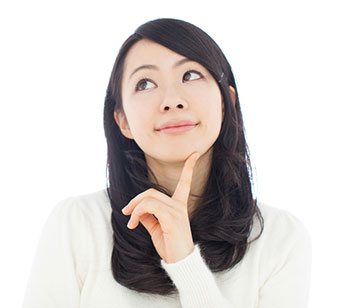 Like many skin and beauty products, you'll have to find which works best for you. Coconut oil is considered the best oil to use for hair care for many people (especially unrefined coconut oil), but you might end up preferring another. Which is best largely has to do with your individual hair and what it needs.
Always be sure to read ingredient labels on any oil you purchase. Opt for organic options whenever possible, and make sure you are getting a 100% pure oil, as many products are mixed with additives and other ingredients that could undermine there efficacy. Some oils also come mixed with essential oils (peppermint, rosemary or lavender, for example), which you might or might not desire in your hair care product.
You'll also likely need to experiment with frequency of use. Oils are, by nature, greasy, so overuse could leave your hair greasy, as well. Finding the right amount and how often you apply could be a trial and error process, but stick with it. Also, be sure to properly wash oils out of your hair to avoid any unwanted build-up. Incorporating coconut and/or the other oils discussed here can have long-lasting, nourishing benefits for your hair.