Is anyone else out there as excited as I am about the start of summer? We can finally shed the layers and the heavy foods in favor of fresh seasonal favorites that we've missed out all season long.
Not to mention copious amounts of time spent outside and away from the fluorescent lit hallways of our offices or houses that suddenly feel way too small for our weekends.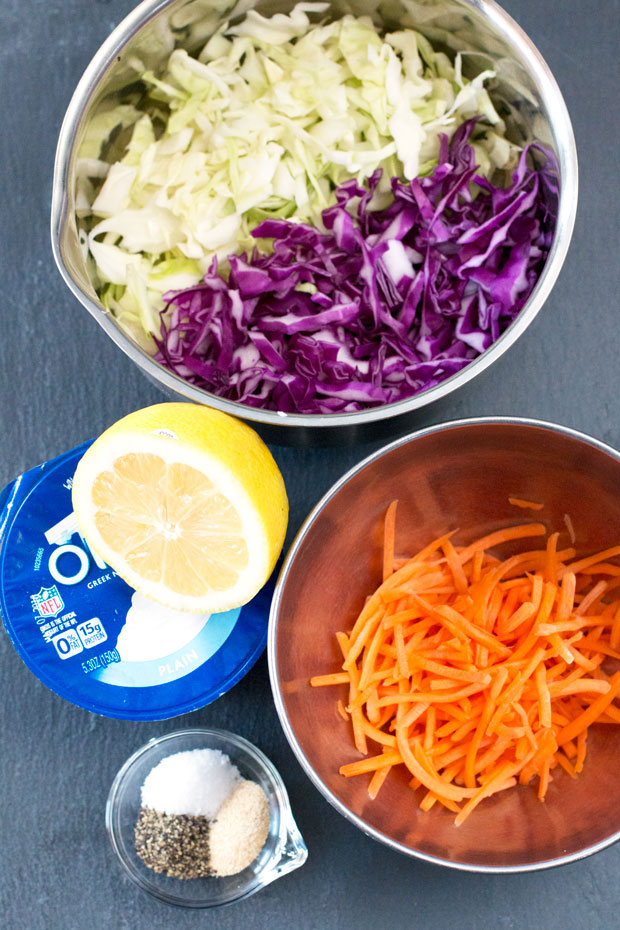 When summer rolls around, I spend about 80 percent of my time outside. I'm lucky enough to be able to work wherever there's a WiFi connection, so beer gardens and coffee shop patios become my office. Forget spending the days cooped up inside; it's time for sunshine and most importantly lazy afternoons spent around the grill with friends and family.
You probably haven't realized it, but coleslaw is a vital part of the whole picnic and barbecue scene. You need that creamy, crunchy salad to cool off with when it gets hot and to balance out all those grilled foods that normally load up your plate. Of course, traditional coleslaw isn't exactly on the healthy end of the spectrum.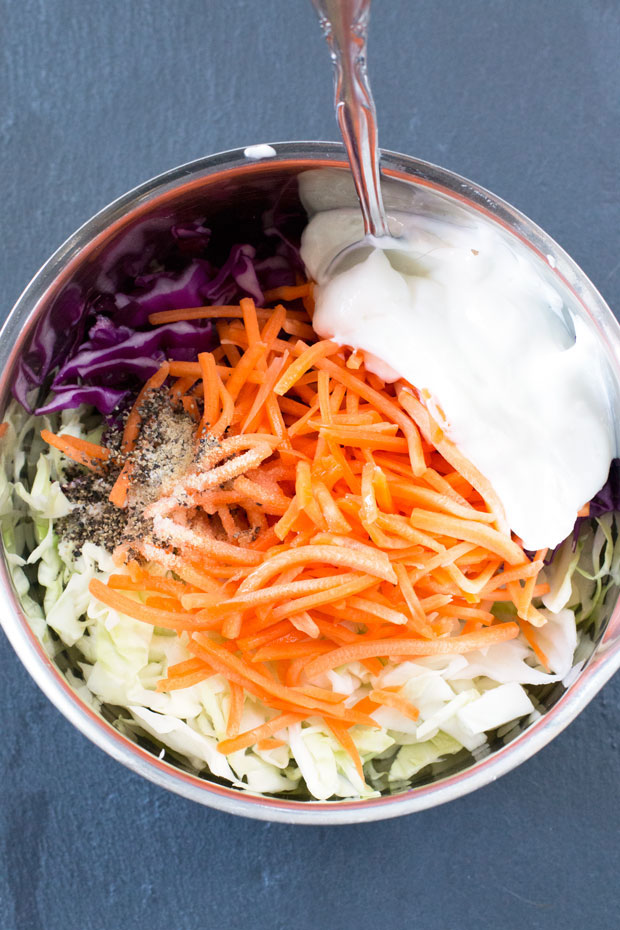 Yes, it's made up of vegetables, but all that mayonnaise can really bog down the traditional coleslaw. If you need a healthier version to either stay strong with your diet, or to offset all the other calorie-loaded foods you plan to eat, this recipe is your new best friend.
It isn't as heavy as traditional coleslaw is because it uses healthy Greek yogurt instead of mayonnaise or other equivalents (no one really likes Miracle Whip, do they?). It also doesn't use quite as much yogurt to tie the whole dish together. The flavors are still very bright and clean, but there is an extra level of lightness to the dish that makes it perfect for eating on its own.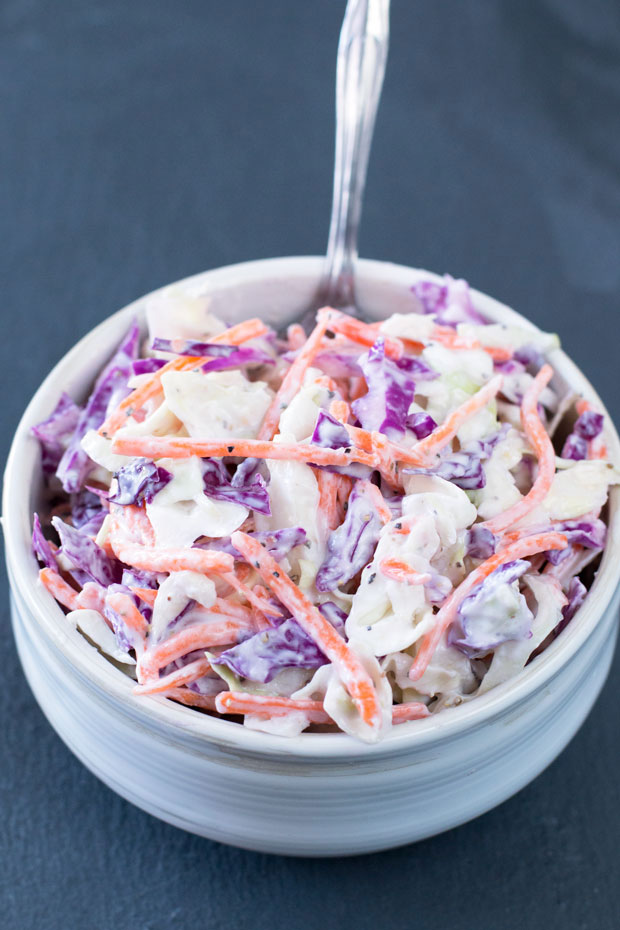 It also is the perfect topping for burgers, sandwiches and, my personal favorite, pulled pork tacos. Plus if you shred the cabbages yourself, you can give the whole dish even more crunchiness rather than buying the premade coleslaw mix at the store. It's cleaner and less processed!
(Make this next: The Best Healthy Homemade Ranch Dressing)