hints
Good Fat vs Bad – What Fat Sources are Healthy for You?
"Fat is bad for you!" We have all heard this piece of disinformation at some point. The truth of the matter is that fat is an essential macronutrient for good health. Recent discoveries in nutritional science show that refined carbohydrates, not fats, are the primary macronutrient responsible for the majority of health disorders and disease.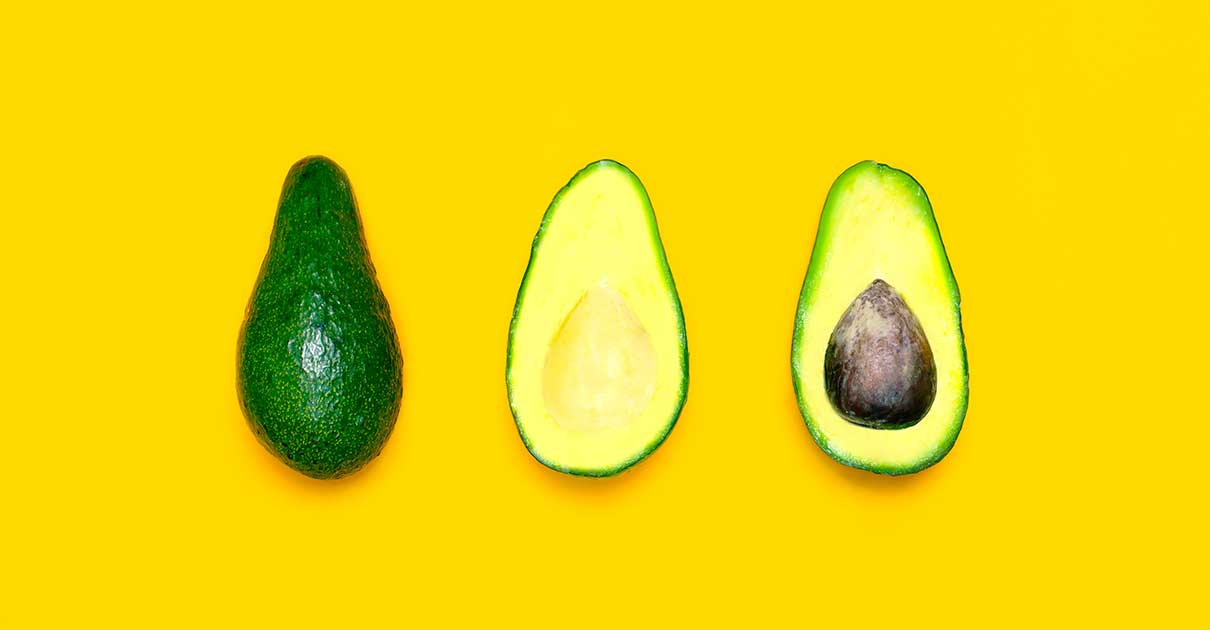 Understanding the role of fat in your diet is important. Replacing inferior energy sources such as flour and other refined grains and sugars with good fats will improve your energy levels and quality of life.
Good Fats vs. Bad Fats
Including good fat sources in your diet will provide you with a myriad of health benefits. However, there is a difference between good and bad fat sources. Polyunsaturated and monounsaturated fats are different in their chemical structure to saturated fats. Saturated fats have each carbon molecule linked to its adjoining carbon molecules by a single bond. If a double bond, or more than one double bond are present, the fat is unsaturated.
Saturated and trans-saturated fats have been identified as causes of cardiac disease. Removing saturated fats such as animal fat, sunflower oils, and fried foods from your diet with reduce your health risk and improve your physical well-being.
Polyunsaturated and monounsaturated fats have been proven to increase cardiovascular and circulatory health. Much of the recent research into good fat sources has shown that good fat sources should comprise the majority of our daily calorie requirements. A diet with a macronutrient profile of 50% fat, 30% protein, and 20% carbohydrates will provide optimal nutritional benefit. (1)
Sources of Good Fats
Including good sources of fats into your diet is simple. Some great ideas for plant-based fat sources are;
Avocados & cold-pressed avocado oil
Nuts and nut butter
Olive oil
Coconut oil
Flaxseed
Cacao
Edamame
Tofu
Seeds – Chai, pumpkin
Full fat yogurt & raw milk
Goats cheese & feta cheese
Good Sources of Animal Fat
Salmon
Tuna
Mackerel
Lean grass-fed beef
Eggs
Avocado – Nature's Superfood
The avocado has to be the 'pound for pound' champion of the plant based fat sources listed above. Although many people think of an avocado as a vegetable, it is actually a fruit. Each avocado contains more quality fats than any other natural food source. A 100 gram serving of avocado contains;
160 Calories, of which 23% comes from fat.
10 grams of monounsaturated fat
8 grams of polyunsaturated fat
Avocados are also packed with vital vitamins and minerals such as vitamin A, C, D, B-6, & B-12. As well as calcium, magnesium, and non-heme iron. Avocados contain more potassium than bananas. This makes them the ideal choice for any athlete looking to reduce cramping and muscular distress in training sessions.
Avocados are high in soluble dietary fiber. Fiber is another essential requirement of a healthy GI tract. With a healthy gut, you will experience some loss of adipose fatty tissues and enhanced metabolic function, improving circulation, respiration, and thought processes.(2)
Health Benefits of Good Fats
Avocados have so many health benefits. Apart from the few that we have already mentioned, here are the key health benefits of including the good fats found in avocados into your diet;
1. Reduced Levels of Inflammation
Inflammation in the body is the leading cause of health disorders and disease. Consuming foods that are high in saturated and trans-saturated fat, as well as refined carbohydrates, increase levels of inflammation in the gut.
When your GI tract is inflamed, the micro bacteria that live in your gut are adversely affected and the ability to properly assimilate the nutrition from food is diminished. This means that your body does not receive the nutrition it needs and much of it is wasted and excreted without being properly absorbed.
The inflammation can spread from your gut to your bloodstream and in turn, your nervous system. High levels of inflammation impair metabolic processes in the body and lead to low levels of energy and a poor state of well-being.
By eating a diet that is low in sugar, refined carbohydrates, as well as saturated and unsaturated fats, levels of inflammation in the GI tract are reduced. The micro bacteria biomes begin to flourish, achieving a natural balance while optimizing assimilation of your food.(3)
2. Improved Mood and Cognitive Function
When gut microbacteria biomes are well-balanced and in optimal health, your mood will improve and stabilize. Cognitive processes become optimized and clearer. This is all a direct result of reduced inflammation and its positive impact on your gut microbacteria. The phrase; 'think with your gut', may actually have some truth to it.
3. Sustained Energy Levels
Fat burns slowly in the body when compared to carbohydrate sources. There are four calories in every gram of protein and carbohydrate, however, there are 9 calories in every gram of fat. Fat is, therefore, the most energy-rich of macronutrients. This makes it easy to understand how the overconsumption of fast foods and sugar products can lead to obesity and diabetes.
Polyunsaturated and monounsaturated fats, as opposed to carbs and bad fats, should be the cornerstone of a diet. Energy levels will improve and the 'mid-day sugar crash' can be completely avoided. Good fat sources such as avocados provide a slow releasing and sustained flow, of energy throughout the day.
4. Improved Heart Health
Eating foods that are rich in good fats will alter the balance of lipids (cholesterol) in the blood. HDL (good cholesterol) levels increase, while LDL (bad cholesterol) decreases. Total triglycerides in the blood are reduced and risk of heart disease is diminished.
5. Clear, Glowing Skin
A diet filled with good fats is the secret to a glowing, vibrant, healthy skin. Polyunsaturated and monounsaturated fatty acids are essential for cell communication and new cell generation. Avoiding refined carbs and replacing them with fats will improve your insulin resistance and slow the aging process. This is good news for anyone that wants to avoid the wrinkles of old age.(4)
6. Improved Reproductive Health
Polyunsaturated and monounsaturated fats help to balance hormone levels. This improves your mood and it also improves reproductive health in both women and men. Eating bad fats and sugars can amplify the effects of PMS and menstrual cramping, all of which are side-effects of inflammation. However, changing your diet to exclude these food items and replace them with good fat sources will reduce these symptoms and improve your general reproductive health.
7. Reduced Risk of Developing Cancer
The omega-3 fatty acids found in polyunsaturated and monounsaturated fat sources have shown potential in reducing the risk of cancer developing or spreading through the body. The plant-based antioxidants, or catechins, found in natural sources of good fats like avocados also have a protective effect against the development and metastasis of certain cancer types.(5)
8. Better Body Composition and Accelerated Fat Loss
The ketogenic diet is one of the more popular and effective diets used for fat loss. Attaining the state of ketosis involves eating less than 25 grams of carbohydrates a day. The ketogenic state occurs when fat is turned into ketones that are then burned for fuel, rather than the glycogen from carbohydrates. Studies into the effect of ketogenic dieting have shown that individuals experience a faster rate of fat loss than traditional carb-based diets.(6)
9. Bright Eyes and Great Vision
Avocados are high in lutein. This carotenoid is naturally found in your eyes and eating avocados provides your body with a natural source of this vital compound.
Adding Avocado to Your Daily Diet
With all of these tremendous health benefits available, it makes sense to start including sources of good fats into your diet. The best place to start is with an avocado. Avocados are so versatile and can be used for absolutely any meal of the day. Here are a few examples of easy ways to incorporate avocados into your daily diet plan.
Breakfast
Spread an avocado onto some wholegrain seeded toast.
Add a half an avocado into your morning shake for a delicious creamy texture.
Avocado with cheese and scrambled eggs.
Lunch
A great addition to any smoked chicken, or tuna salad. Avocados can be used in any assortment of greens.
Blend some avocado with a little olive oil for a super-smooth guacamole.
A grilled cheese and avocado sandwich is amazing!
Dinner
Avocado goes so well with a nice new york strip.
If meat isn't your thing, then try out some black bean and avocado quesadillas.
Avocado and spiced chicken tacos with salsa.
How about some avocado-lime ice cream for dessert?
Get the Best of Good Fats from Avocados
Now you know the potential health benefits of adding avocados into your diet. How can you resist? With so much to gain from this superfruit, add it into your diet where ever you can. Log your feeling of daily well-being in a journal for thirty days and see if you notice how avocados are influencing your health.